Derbyshire's destination marina is giving the green (and many coloured), light to a new event. When many events for Guy Fawkes will be banging on about fireworks, Mercia has decided to take a different approach and have gone with the family and pet-friendly approach by having a drone light display set to music provided by FlightShows.
The swarm show at Mercia Marina will be the first drone light show in South Derbyshire as bosses have decided to take a different approach to bonfire night and have opted for a family and pet-friendly option by having a drone light display set to music instead of loud bangs from fireworks that could upset pets, wildlife and the residents of the marina.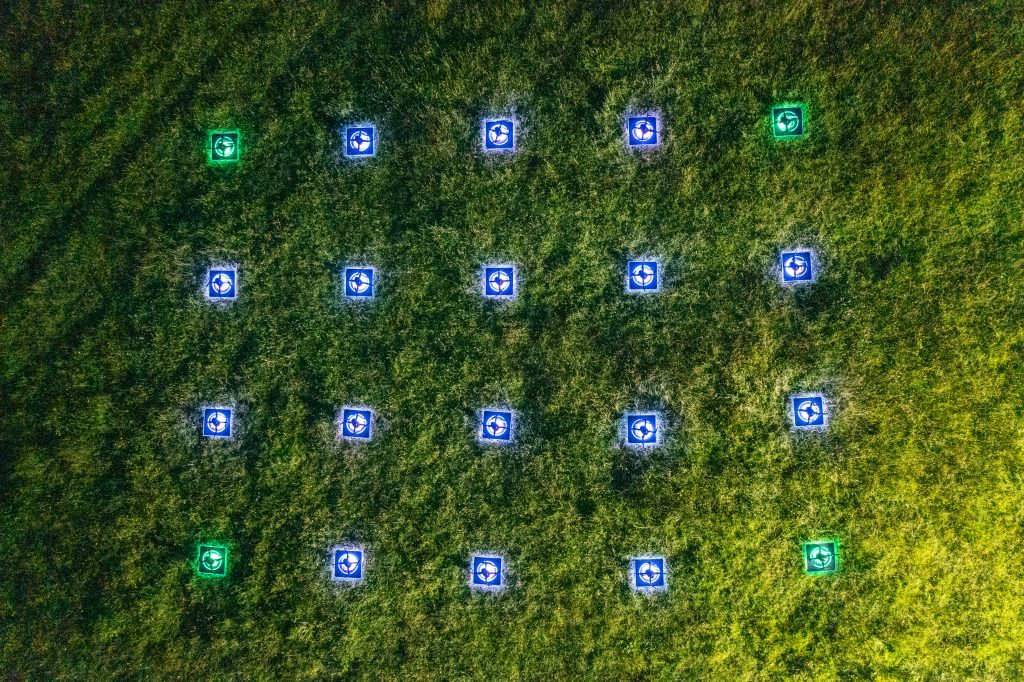 The drones are sent a predetermined path that is designed in animation software in advance of the performance. Any shape can be created, be it a fun Halloween ghost or a business logo. For this production, FlightShows have partnered with Fresh FX who have delivered the most beautiful story in the stars on a very tight deadline. Jonathan Ruffle, the lead animator on the Derby drone show was "delighted to be a part of a project that could entertain audiences on bonfire night without the negative environmental impact of fireworks". The show uses the latest drone technology to create images in the sky that tell a story that fireworks can not.
Entertainment will be provided on Saturday, November 6 from 4.30 pm to 7.30 pm with the drones planned to be out from 7 pm to 7.30 pm, weather dependent. Full details about the event are available at http://www.merciamarina.co.uk/whats-on/guy-fawkes-light/
FlightShows are one of the very few companies with authorisation to conduct these drone light shows in the UK and cannot wait to wow the public at Mercia Marina.
The media has reported on this story and the comments have been so positive! FlightShows believe that drone light shows will be the future of entertainment at bonfire nights all around the UK!
Media Mentions
https://www.towpathtalk.co.uk/mercia-marina-lights-the-way-for-first-drone-event-in-south-derbyshire-and-uk/
https://www.derbytelegraph.co.uk/whats-on/whats-on-news/bonfire-night-fireworks-display-replaced
https://www.staffordshire-live.co.uk/whats-on/family-kids/mercia-marina-drops-fireworks-drone-6138605
https://www.dailyadvent.com/gb/news/e0a7d4f90da713b64709ffc355323b7e-Free-Bonfire-Night-fireworks-display-replaced-with-drones-to-avoid-scaring-pets
Media Contacts
George Chatburn
george@flightshows.com